Welcome to Michael Dray Construction
Kitchen & Bathroom Remodeling Carlsbad
Michael Dray Construction has been in business for over 20 years. We're eager to serve you and improve your home!
Kitchen and Bathroom Remodeling Carlsbad
Indeed, the kitchen is the heart of a house. Food is one of the basic necessities of our life and it is cooked in a kitchen. The environment of a kitchen directly influences our food and health. That is why all of us must keep our kitchen super hygienic.
Remodeling a kitchen brings change to our kitchen and makes it more accessible. Now, with all the advanced equipment and technologies, upgrading a kitchen has become essential for every household. You can say goodbye to the age-old appliances and cooking methods after installing a modular kitchen. There are numerous companies who can remodel your kitchen and give it a brand new look. Kitchen remodeling companies in Carlsbad are very famous for their services. Moreover, you can also opt for bathroom renovation in Carlsbad as they have several qualified workers to deal with different parts of your house.
Why should we renovate our kitchen?
Kitchen renovation in Carlsbad offers you exceptionally perfect services and makes your dream come true. With them, you get:
While renovating the kitchen, you use more energy-efficient appliances replacing the old ones. As we all know, old appliances consume a lot more energy compared to 5-star appliances. So, your electricity bills reduce significantly.
If you are planning to sell your house, a remodelled kitchen will increase its value. A modular kitchen always attracts more buyers. Old kitchen layouts are usually hard to sell. So, when you upgrade your kitchen, the overall value of your houses increases.
If you feel, you do not have enough space in your kitchen or your kitchen cabinets are too small, you should remodel your kitchen. There are many space-saving technologies that can be installed in your kitchen and thus you will have a better storage area.
We all know, appliances become faulty as they get old. When you opt for a kitchen remodel in Carlsbad, you get all new, energy-efficient appliances which are very safe. With old appliances, any type of accident can occur anytime and they are not safe for children as well.
With a remodelled kitchen, it takes less time to cook a dish. You can use all updated appliances to cook faster and tastier.
Because of all these reasons kitchen and bathroom contractors in Carlsbad are very famous. So, hire them for kitchen and bathroom remodel in Carlsbad and make your house updated.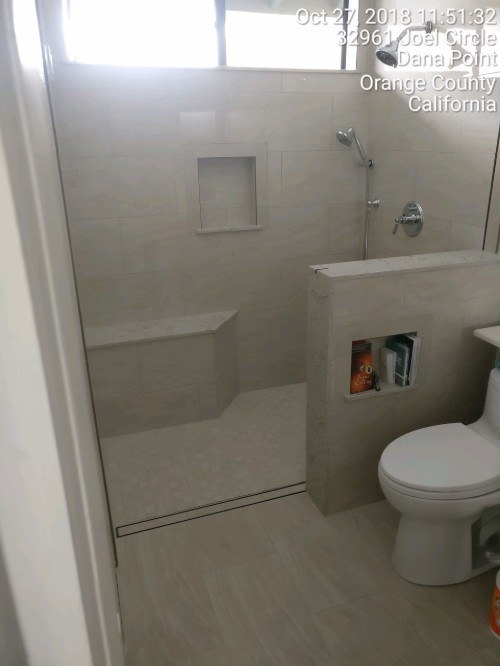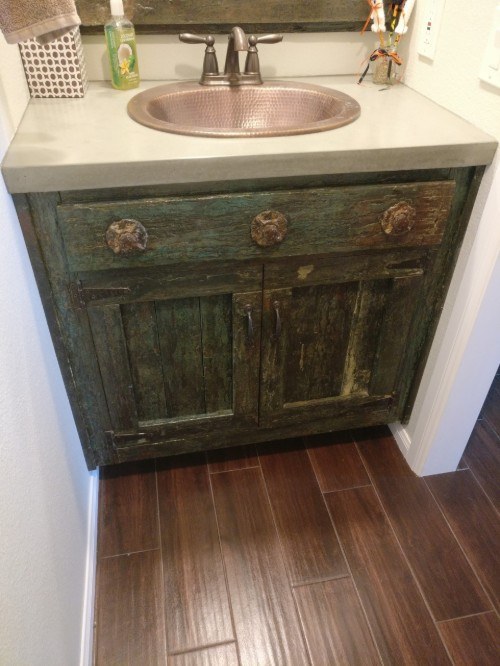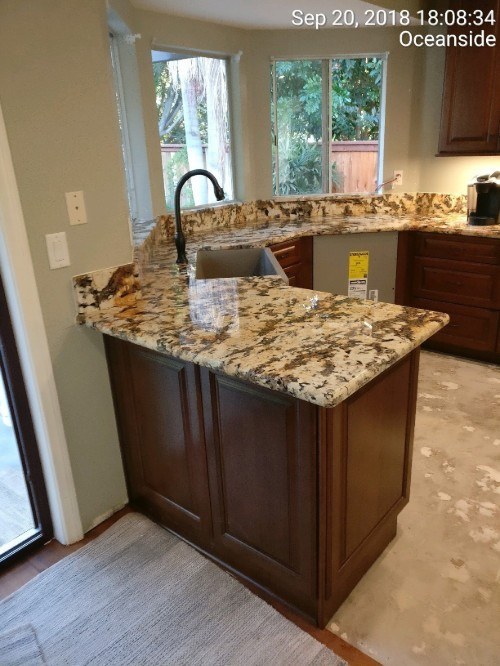 I was looking for a contractor who could repair some of our kitchen cabinets, for which a poor-quality install 15 years ago had led to structural and functional problems. Michael responded to our request, and within a couple of days had come to assess the problems. He quickly diagnosed the problems and proposed repairs, which he completed on time, with high quality, and at reasonable expense. Michael is a very experienced cabinet guy - he clearly knows what he is doing. He is also honest and professional in how he conducts business. I will be contacting him again the next time I need cabinet work done.
We don't write many reviews... but we HAD to write about this company. We had a water-related insurance claim in our master bathroom. So we seized the opportunity to create the bathroom of our dreams. Our first contractor didn't pan out, as he was pushy and challenged my wife's specific desires and decisions. That's when we brought in Michael Dray. We are SO glad we did! Michael was professional, courteous, and invested in our dream for our home. He brought our vision to life (look at those shelves and tile)! His attention to detail is second to none. He is very meticulous – an important quality for my wife who is also a perfectionist/designer. We, without reservation, highly recommend Michael Dray for ANY design or home improvement project you might have.
Michael Dray Construction remodeled/updated my master bathroom in 2018. I found Mike to be professional, meticulous, detailed, honest, fair, and an all-around outstanding tile guy. He had great suggestions and the main change I decided on was a curbless shower. I absolutely love it! So easy to enter and exit as well as easy to clean. Mike added cut outs to the shower wall tile and in the pony wall for added detail and easy use. Mike does quality work. I highly recommend Mike Dray.
Mike Dray is an amazing contractor. He's extremely competent in all aspects of constructions and minds the details very well. He takes great pride in doing quality work the right way. He has completed multiple projects for us and is our go to guy for home improvement.
I rate Michael Dray Construction as EXCELLENT! Michael Dray did a complete remodel of our 3 full baths. His attention to detail, commitment to providing the highest quality work possible, and his expertise made our remodeling project a great experience. Mike kept to what he quoted us. We made changes to our original ideas as the project went on, and Mike was able to adjust the time schedule and kept us apprised of the new timelines and budgets. When we were unsure of our ideas, discussions with Mike helped us clarify what we wanted the end product to look like. He had great suggestions that were helpful and made our design even better than we thought. We were so pleased with our experience that we will definitely hire Michael Dray Construction again. In fact, I can hardly wait to start on a kitchen remodel.
Michael Dray is an outstanding professional. I have hired Michael for numerous projects over the years -- from a complete bathroom remodel around 2003, to a home office buildout in 2012, to some home repair work in anticipation of selling a house last year -- and he gets the job done on schedule, on budget, and with phenomenal quality. Unfortunately, this site only allows me to pick one project to discuss, but I have used him many times in the last 15-18 years. If you are interested in a builder who pays attention to detail and wants to get the job done right the first time, you should just hire Michael.
After interviewing a number of contractors, we decided to hire Michael to remodel our master bathroom, and were not sorry. He is highly-experienced, no-nonsense, easy to work with, and tidy. He gave us useful advice on all decisions, but let us be the ultimate decision makers. We trusted Michael to work on our home while we were traveling in Europe, and came back to a high-quality, finished bathroom. He was also able to troubleshoot any problems we came across. We would gladly hire Michael again.